The Benefits of Opening an Online Business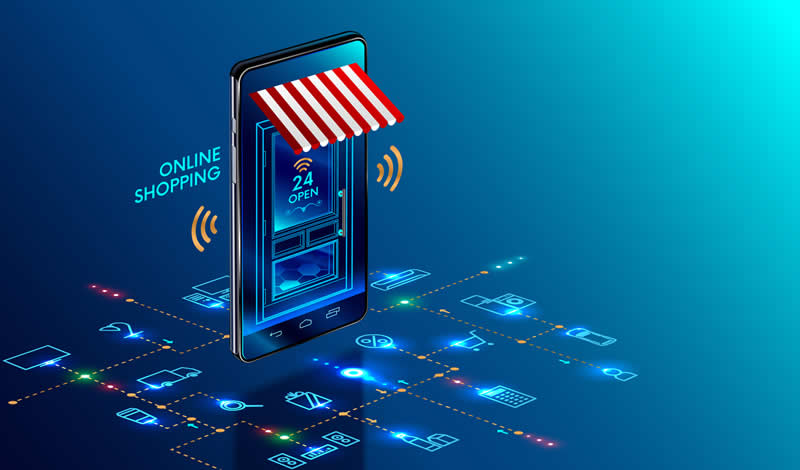 Originally Published: April 30, 2020
Increasingly, new entrepreneurs are seeing the benefits of opening their business as a fully online operation. Brick and mortar businesses are slowly becoming less and less common, and there are some great reasons for this shift.
If you're an emerging new entrepreneur, you may want to consider some of these benefits and assess whether your new business can operate online. And, if you already have an existing business, evaluate whether any or all of that business can be transitioned to online operations.
It's hard to say definitively what the biggest advantage to starting an online business is, but here are some of the biggest reasons many entrepreneurs are choosing to go the online route:
Open 24/7
When your products and services are available online, your business is essentially never closed. This means customers are still able to purchase your products at all hours of the day or night. You can still have your hours of operation, where you're available to take phone calls, answer emails and correspond with customers, but there is no real 'closing time' for your business.
So, no matter where customers are located around the world or what time zone they are in, your 'doors' are always open to them. This can expand your potential customer base exponentially!
Run it anywhere
Operating online means you have the major benefit of not having a brick and mortar business location. You can operate from your home or rent out office space, depending on the size of your operation. And, as your business expands, it's very easy to move to a different location to accommodate the growth.
Work on the go
Because you're fully operating online, your business isn't impacted while you're on the go. So, you can travel for personal or business purposes and still operate business as usual.
Essentially, you can pack up your laptop and take your business with you, wherever you go and for however long you're gone! A number of mobile apps make it easy to track sales, communicate with customers, post updates and make changes to your online store, no matter where you are.
Low cost
Startup costs to get your online business up and running can be a very low investment. You won't need the same things that a traditional brick and mortar store may need, such as a location open to the public, signage, inventory, and store staff. The only essential equipment you'll need is a computer or other way of accessing your online shop.
Of course, you'll need a website, which you can either create yourself or hire a web designer to do. Depending on how you decide to get this done, and depending on the complexity of your website, this may be one of the bigger expenses in your startup costs. However, there are options available, such as creating an online Shopify site, which can significantly lessen your startup and operational costs. Shopify offers a wide variety of support and resources, including their exclusive Shopify Academy to help you get started. Different monthly pricing, depending on the size and needs of your business, give you the opportunity to start and grow your business with revenue required.
If you have suppliers for your product that can ship directly to your customers, you won't even need to maintain an inventory.
And, registering as a small business is very inexpensive, with registrations starting at $120, depending on the Province your business is located in:
Automate many tasks
Another great benefit of running an online business is that you can automate a wide range of the tasks that you would otherwise have to hire someone to do or spend the time doing yourself. This makes tasks easier to complete, but also cuts down on the overhead costs of running a business. Everything from email messages to social media posts can be scheduled ahead of time to automatically occur. Orders can be automatically sent to suppliers as they are received, essentially allowing your business to run on its own.
Advertising
Traditional marketing needs may not apply when you're running your business online. The digital marketing opportunities are vast, and you can utilize the available options to create marketing campaigns perfectly suited to your business and target market.
Unlike traditional marketing, where you're putting your ad out to everyone, whether it's a radio ad or mailed brochure, in the hopes of catching the attention of someone in your target group, digital marketing allows you to set specific targets, based on search engine queries, buying habits and demographics. This can help keep marketing costs down, while also creating more effective techniques to market your business.
Consider the numerous benefits of operating an online business, and the potential for growth and expansion. And, when you're ready to register your online business, Ontario Business Central can get you started quickly. If you would like further information, please feel free to reach out to any of our staff who are always here to assist.
inquiries@ontariobusinesscentral.ca
Toll-Free: 1-800-280-1913
Local: 1-416-599-9009
Fax: 1-866-294-4363
Office Hours: 9:00am – 5:00pm
Monday – Friday E.S.T.
Ontario Business Central Inc. is not a law firm and cannot provide a legal opinion or advice. This information is to assist you in understanding the requirements of registration within the chosen jurisdiction. It is always recommended, when you have legal or accounting questions that you speak to a qualified professional.