How to incorporate in British Columbia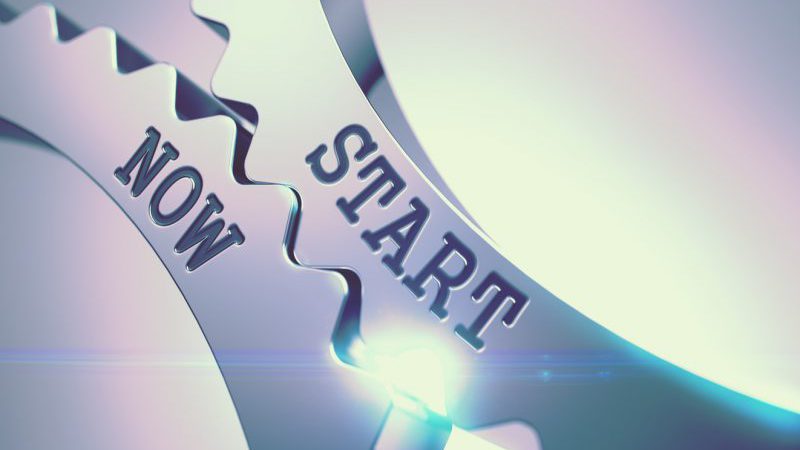 British Columbia is one of the only jurisdictions in Canada offering the availability to Non-Residents of Canada to incorporate as a sole director, officer and shareholder of a Corporation in Canada. In most other jurisdictions, a minimum of 25% of directors are required to be Canadian Citizens or Permanent Residents. If you are a foreign individual looking to purchase property, establish a new business or buy an existing business, the BC Incorporation may be appropriate for you.
Steps to completing a B.C. Incorporation:
Requirements
One person minimum is required to incorporate
Non-residents of Canada AND Canadian Citizens/Residents are all able to Incorporate in BC
You can choose to incorporate either a named or numbered Corporation
The B.C. government requires a physical address in BC for the corporate address, records office and mailing address of the Corporation
If you proceed as a named B.C. Incorporation, a Name Reservation report is required
Directors address can be anywhere, it is not required to be in B.C.
The corporation name can be in either official Language (French, English or combination of both)
Named VS Numbered Incorporation
1.1- Name Reservation
When choosing a business name, you are representing your business identity. Choosing a unique name is important both for branding and to remove any confusion with existing businesses. When choosing a named incorporation you will be required to gain name approval in the Province of British Columbia.
The first step in gaining name approval is to reserve the business name. This is a mandatory requirement of the B.C. government through the Corporate Registry Office. This office allows you to provide 3 business names in order of preference for review by their examiners.
It is recommended to provide these 3 main elements within your business name: the distinctive, descriptive and legal element. The three elements help to gain name approval from the Province.
Examples are as follows:
| | | |
| --- | --- | --- |
| Distinctive | Descriptive | Legal |
| Ruth's | Coffee Shop | Inc. |
| Winpi | Cleaning | Corp |
| Comtra | Technologies | Limited |
When the submission to the Corporate Registry has been completed, the examiners provide solely conflicts with incorporated businesses within the Corporate Registry system within British Columbia. Business names as proprietorships, partnerships, limited liability partnerships or trademarks within the Province of British Columbia or any other jurisdictions are not provided or any incorporated or registered businesses outside of the Province of British Columbia. Therefore, the majority of businesses already incorporated or registered within Canada are not reviewed for potential conflicts with your chosen business name.
The Corporate Registrar provides name approval or rejection at its sole discretion. If your business name is approved, a report is provided which allows you 56 days to complete the incorporation process.
Optional Service
An optional service available to you, is to include a preliminary Nuans search. This preliminary search provides a better view of existing businesses, corporations and trademarks across Canada. If you wish to obtain further insight and analysis of possible conflicts, you may include this report in your order.
1.2- Numbered Incorporation
Choosing a numbered incorporation is the other option. Often individuals opt for a numbered incorporation when they want something generic. It allows individual(s) to incorporate that are not necessarily looking to advertise the corporate name. The corporate number is issued by the Province of British Columbia. The only option for legal element is Ltd.
Example: 123456 B.C. Ltd.
This type of incorporation is commonly used for a real estate purchase, holding company, investment company or franchisee purchase.
1.3- Registered/Records Office
When incorporating in B.C., it is mandatory for the registered and records office to be listed within the Province. The address must be a physical location and available to the public.
1.4- Director(s)/Officer(s)
In order to be a director/officer of the Corporation you must be a minimum of 18 years of age, ability to manage ones' own affairs and bankrupt free or discharged, and not convicted of an offence related to a Corporation or any involving in fraud.
In the Province of B.C., there is no requirement for the directors to have residency in Canada. For Non-Residents, incorporating in the Province of British Columbia facilitates many opportunities as a director/incorporator/shareholder.
The opportunity to immigrate to Canada under business immigration
The opportunity to attain credit within Canada
The opportunity to operate/purchase a business in Canada
The opportunity to acquire property in Canada
The directors are individual(s) who manage the dealings of the Corporation and make the most important decisions for the Corporation. A director may hold all the positions within a Corporation, including director, shareholder and officer. This is quite common.
Officers of the Corporation are generally individual(s) who hold senior management positions within the Corporation. The three most common positions held are President, Secretary and Treasurer, however there are many to choose from. A minimum of 1 officer is required for the B.C. Incorporation.
1.5- Shareholder(s)
For any corporation, there must be a minimum of one shareholder at all times. This can be an individual or a legal entity. Shareholders are individual(s) who hold shares within the Corporation. They may be owner(s) of the corporation, investor(s), or family member(s) of the owners. More often than not, a shareholder has a financial stake within the Corporation.
1.6 – Share structure
A share structure is the overall view of how shares will be dispersed among the shareholders. It allows you to set the amount of shares a company can issue, the kind of shares and value of each shares. It also allows you to set special rights or restrictions to each share class.
1.7- Renewal
Incorporated companies do not have to file for renewal as the incorporation is continual, however in B.C., the government requires a yearly Annual Return (updating the corporate record) filing to be filed. This allows the Corporation to remain in existence.
If you wish to file your Annual Return, call or email us directly to obtain a quote today! inquiries@ontariobusinesscentral.ca OR 1-800-280-1913.
1.8- Incorporation Agreement
The B.C. Government requires an incorporation agreement to be completed prior to Incorporation. Our office will provide you with an example of this. This must be signed by each incorporator and there must be a minimum of one incorporator holding one share.
1.9 – Proprietorship under your Incorporation
If you wish to have a secondary business under your newly formed Corporation, you can register a Proprietorship. Commonly, this is used when you wish to operate your Corporate name without Legal ending for signage/advertising. When carrying out a Proprietorship under the Corporation, the Province of British Columbia also requires a Name Approval for this business name.
Examples:
"DEF Holdings Inc." operating as "DEF Holdings"
OR
"Sylvia's Bistro Inc." operating as "Sylvia's"
OR
"Henry's It Solutions Inc." operating as "Akna Web Design"
Government fees to incorporate
Incorporation fee: $350.00
Name Approval: $ 30.00
Rush fee for 24 hour service: $100.00
Proprietorship fees: $ 40.00
Proprietorship Name Approval: $ 30.00
At Ontario Business Central Inc., we wish to make this process as easy and seamless as possible for you.
To Incorporate in B.C. with our team, please click the link below:
Incorporate in British Columbia
If we can be of assistance, please feel free to reach out to our staff for any clarification or assistance you may require.
inquiries@ontariobusinesscentral.ca
Toll-Free: 1-800-280-1913
Local: 1-416-599-9009
Fax: 1-866-294-4363
Office Hours: 9:00am – 5:00pm
Monday – Friday E.S.T.
Ontario Business Central Inc. is not a law firm and cannot provide a legal opinion or advice. This information is to assist you in understanding the requirements of registration within the chosen jurisdiction. It is always recommended, when you have legal or accounting questions that you speak to a qualified professional.