Online Business Startup: What to Know Before Starting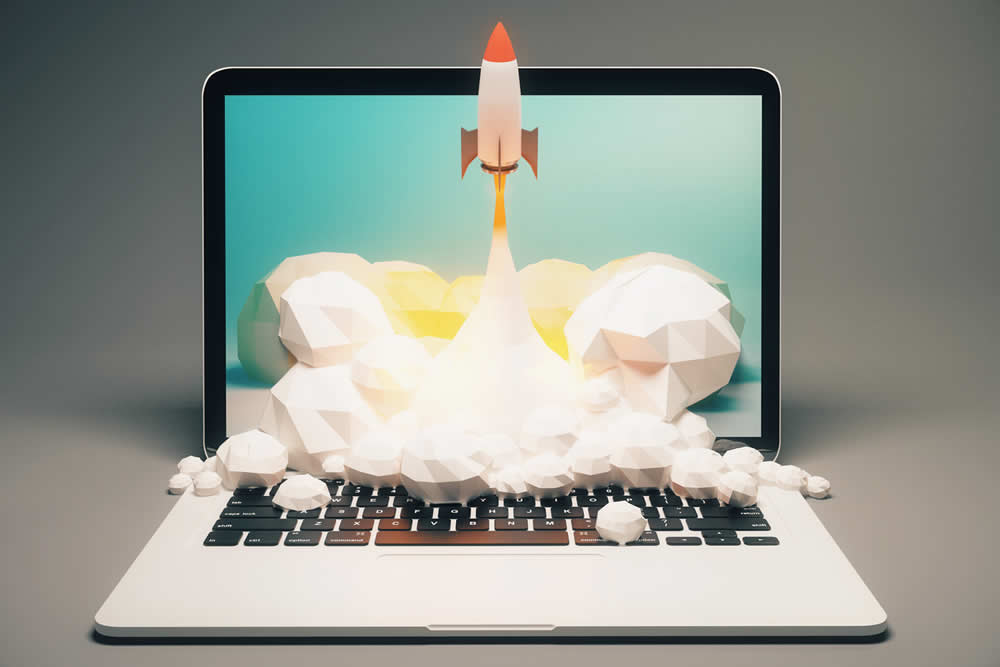 Originally Published: Oct 29, 2020
Now, more than ever, the trend for online businesses has expanded at a record pace. Creating and building a successful online business has never been easier. Along with the trend moving towards online marketplaces, there are a number of additional advantages that come with online businesses.
If you are looking at a home-based business, an eCommerce business has a lower start up cost and you won't need much to get your business off the ground. Drop shipping has become an incredible tool for those who have products to sell. There are many third party supplier options available that give you the opportunity to run a successful online business without having to maintain an inventory or even ship products yourself.
Whether you are looking to simply earn a little bit of extra money or make your business opportunity a full time employment position, when thinking of starting an online business, here is some information you will want to keep in mind:
Before you launch your internet business
You're probably eager to start your business, but it's important to do things the right way and start building a solid foundation for your business before you go live. Here are a few things you'll want to do before you start an online business:
Choose your business name
Since you're operating online, not only will you want to register or incorporate the business name but you will likely be registering a domain to build out your website. It is recommended to search both the availability of the business name within the NUANS databank and also search the Domain system to ensure the name is viable under both registrant systems.
It is important to know if your business name has already been taken by another entrepreneur and to find an available business name before you start your own business. We at Ontario Business Central offer NUANS name searches across Canada. Name protection is not given to all types of businesses and is only given to corporations and trademarks; however, it's still a good idea to search the business name to help avoid confusion with other businesses and infringement issues with existing corporations and trademarks. It is important whether you are registering or incorporating a business to ensure the name is available and does not conflict with any existing businesses especially ones who have name protection.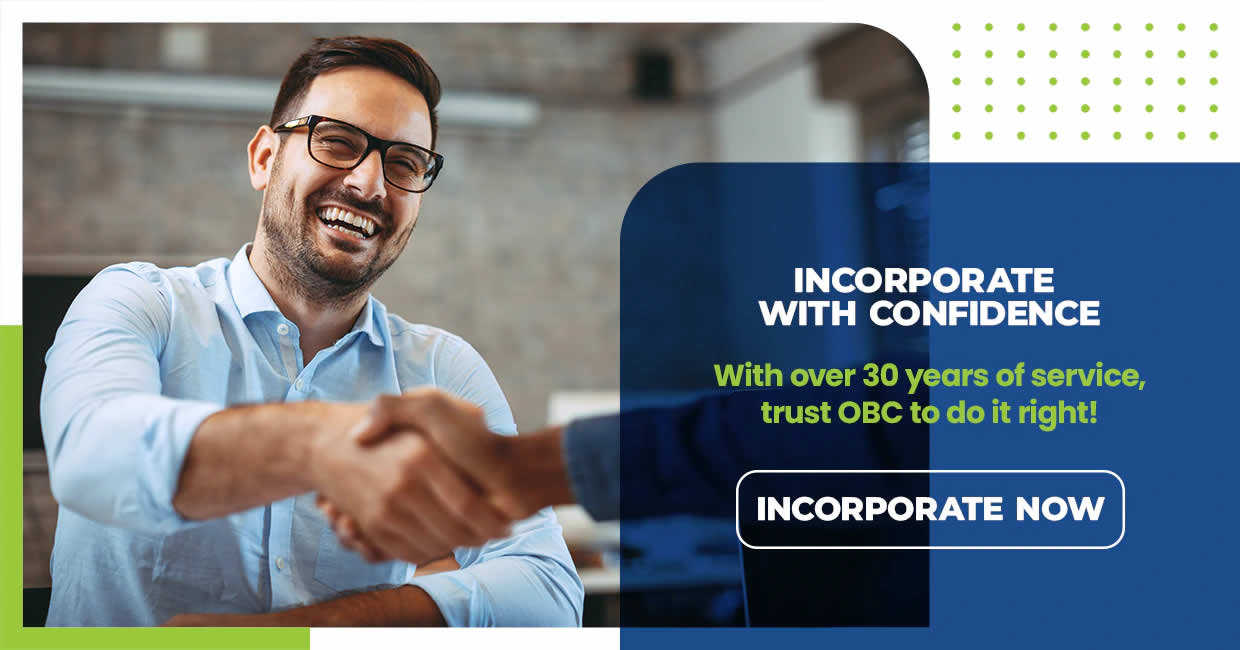 Register your online business
In Canada, there are two options for registering a business – either registering as a small business or incorporating. There are some significant differences between the two types of business registrations, so it's important to understand these before deciding on how to proceed.
Once registered, your online business is able to offer its products and services anywhere you wish. The jurisdiction where you register does not restrict where you are able to do business. You would only register where you have a physical location where your online business operates. An Ontario Incorporation, for example, can do business in any province or other country; You would simply be registered as being located in Ontario.
Develop your business plan
No matter how big or small your online business currently is, it's important to have a plan for what you're doing. Don't be too rigid with sticking exactly to your plan, as things can change, and the plan should be able to adapt.
The business plan helps keep your business on track towards your goals and objectives. It outlines your plans for online marketing, financing the startup costs and growth of the business and opportunities for expansion.
Get growing
After you've gone live, you'll want to play an active role in the continued growth and development of your business. There are a number of free and paid online resources that can help you grow your online business. Here are some ideas for expanding your online presence and keeping your business at the forefront of your customer's mind:
Get active on social media
It's almost unusual now to find a business without a social media presence. Social media platforms are a great way of quickly connecting with potential customers, getting information out and providing helpful and shareable content. Events, promotions and other news can be shared instantly – you can even pre-program your content to post at a specific date and time, making it somewhat automated.
If you're an online business, getting these platforms set up and utilizing social media marketing is essential; staying active on them and responding to questions or comments is even more so. A social media management tool, like Hootsuite, can act as a virtual assistant, helping you stay on top of multiple accounts.
Create content for customers
Many businesses overlook the importance of blog writing to increase their exposure and to gain authority for any given topic. Not only does this content help with your SEO rankings in search engines and driving traffic to your online store, but it also helps provide answers and useful content for customers. When you're operating solely online, it can sometimes be more challenging to communicate with customers looking for answers.
If your customers would benefit from video explanations or demonstrations of your products or services, you may want to consider creating a YouTube channel. Sometimes it's much easier to demonstrate, rather than explain in words, how a product works or how your services are done.
Providing content can help them find search results with the answers they're looking for and can also drive traffic to your website and online store. And, when you're more helpful in providing information, you help to validate your business and are seen as a trusted authority in your field. This can help you turn potential customers into loyal repeat customers. If you can't seem to find the time to create content or you don't feel like you can do it yourself, there are always freelancers available to create the content for you on sites such as Upwork and Truelancer – where you can search for and hire Canadian freelancers.
Take advantage of all available resources
The number of business tools available – both free and paid – is somewhat overwhelming. These help give your business the best chance for success. Seek out and use any resources available to you if it will be of benefit to your business.
One of the biggest FREE business tools available is Google's My Business profile. If you aren't aware of the impacts of your Google My Business profile, you could potentially be missing out on a lot of free exposure. It is vital to your online presence, helping customers find you based on their search queries, linking all of your socials, and letting you post updates, photos and other information.
As you grow your business
Keeping your business information updated and necessary filings completed is essential as you continue to grow your business. Ontario Business Central can assist if you need to make any changes or updates to your business information.
Updating your info
Throughout the life of your business, it may become necessary to make changes or update information. Should you move locations, open a secondary location, or add or remove partners, Ontario Business Central can help make these changes on the same day. After you receive your new documents or confirmation of the change, you can then go ahead and update other accounts, such as your business bank account and Revenue Canada accounts.
Changes to a Master Business Licence are somewhat limited, allowing only for amendments to be made to addresses and business activity. A General Partnership is able to add and remove partners, as long as at least two still remain on the licence.
Corporations are much more flexible with what can be changed – essentially, any part of a corporation is able to be changed through different filings. A Corporate Amendment can be completed to change the name or structure of the corporation, while a Notice of Change is done to update addresses and director information.
Moving to incorporating?
Over time, you may grow your successful online business to the point where incorporating just makes more sense. There are certain advantages a corporation has, including tax advantages, that a small business registration just doesn't.
While a business registration cannot be transferred into a corporation, Ontario Business Central can help you in creating your new corporation quickly. We can assist with incorporating in the following jurisdictions:
Starting your own business is an exciting venture to embark on. If you have any questions or if you are ready to register and start running an online business, Ontario Business Central is here to help. We have been assisting those who wish to open and grow their businesses since 1992. Should you have any questions, please feel free to reach out to our staff for additional information and assistance.
inquiries@ontariobusinesscentral.ca
Toll-Free: 1-800-280-1913
Local: 1-416-599-9009
Fax: 1-866-294-4363
Office Hours: 9:00am – 5:00pm
Monday – Friday E.S.T.
Ontario Business Central Inc. is not a law firm and cannot provide a legal opinion or advice. This information is to assist you in understanding the requirements of registration within the chosen jurisdiction. It is always recommended, when you have legal or accounting questions that you speak to a qualified professional.