10 Ways to Fire Up Your Personal Training Business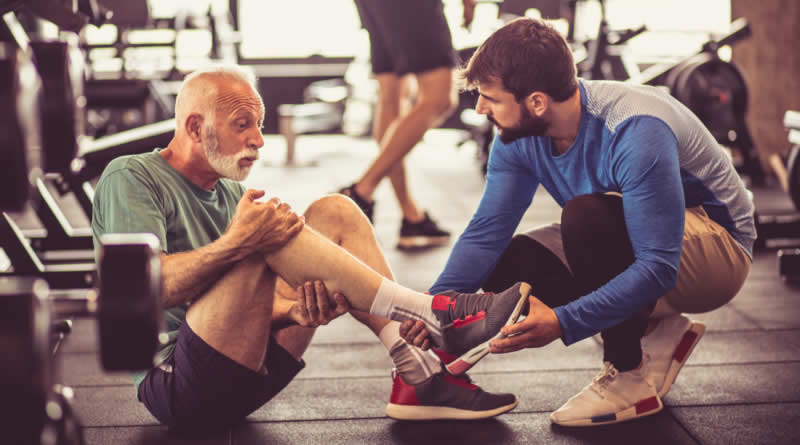 The field of personal training has become an increasingly popular business venture to undertake. This means there is plenty of opportunity to create a successful business, but it also means there will be lots of competition out there to contend with. So, it's important to stand out from the rest and make sure potential clients know that you're above and beyond anyone else out there.
Here are some tips for launching your personal training business and setting yourself up for success.
1. Find Your Clientele
There are a number of different types of personal training services that a business can offer. These can include everything from training athletes, seniors, prenatal and postnatal women, weight loss and more. Specializing in one area allows you to better target specific clientele and make a name for yourself as an expert in the field.
Of course, you should have the necessary training and knowledge to create programs specific to your client's needs and keep up to date on any new developments in the field that could benefit your clientele.
2. Determine Your Space
When it comes to where you are going to be conducting your business, you have got a number of options available. You may choose to train people in their homes, outside, in a gym, at their office or elsewhere.
Sometimes your location is dictated by the type of clientele you have and the training you offer. For instance, if you are catering to individuals with mobility issues, it may be required that you travel to them for training.
3. Get Certified
Getting your personal trainer certification is a good idea in order to get the proper training and to help demonstrate your legitimacy in the field. There are a number of different certifications available through CanFitPro, focusing on specific areas of training. Depending on where your business is located, you may be required to have specific licences and permits. You can find more information on any required permits at BizPal.
4. Prepare for Cancellations
You want your clients to commit to their training and the program you have developed for them. However, it's inevitable that there will be cancellations due to illnesses, scheduling conflicts and other reasons. Be prepared for at least a few cancellations each week and be flexible to rescheduling to suit your clients. Keeping your clients accountable is part of your job as a personal trainer, but there will be instances where exceptions can be made, as long as it doesn't start becoming a habit. If you notice that a client is continually cancelling their training sessions work with them to try to figure out if changes can be made to make it easier for them to stay consistent, such as changing the day or time of the session or making the sessions shorter.
5. Listen to Your Client's Goals
When you are providing training to clients, it's essential that you listen to what their goals are and create a program that helps them achieve those goals. Each client is going to have different goals, so you should tailor your training to each individual, rather than using a standard program for everyone. When your clients start seeing progress being made toward their goals, it helps motivate them to keep going and makes it more likely that they will recommend you to others.
6. Don't Burn Yourself Out
You are of no use to your clients if you don't take care of yourself and avoid burning yourself out. Don't overschedule yourself with clients, and ensure you are taking time for yourself away from training. Before taking your time off, give your clients plenty of notice so they can schedule their sessions accordingly. And, if you're sick, be sure to take the necessary time off to fully recover, because if you're not functioning at full capacity, you could be doing your clients a disservice.
7. Dress for Success
Presenting yourself in a professional manner instills a level of trust in your clients, because it demonstrates that you take your job and your clients' training seriously. Clothing and shoes should be clean, and should allow you the range of motion to be able to demonstrate things to your clients. If you have a logo, getting shirts made is a great way to create a professional look that is easily recognizable.
8. Bill First, Train Later
Having your clients pre-pay for their training sessions is beneficial for a number of reasons. First, it ensures that you will actually get paid for the services you will be providing. But, it also helps to guarantee that your clients will follow through with the training. It's much easier for someone to cancel if they haven't yet paid, but once the service is paid for it's tougher to back out.
9. Don't Bash the Competition
You are bound to have competition, and you may very well provide service that's above and beyond anything your competition is offering, but it's never a good idea to bash your competition. Doing this only serves to make you look unprofessional, so if you don't have anything nice to say, it's best not to say anything at all. On the other hand, if you know of another trainer that specializes in a service that you can't provide, recommending them to people looking for those services can boost your trustworthiness and professional image.
10. Get Testimonials
Positive reviews from other customers are one of your best promotional tools. Potential customers place a lot of trust in what past and current customers have to say, whether it's positive or negative. If you have a lot of happy clients, ask them to spread the word about you to anyone they know looking for personal training and write positive testimonials for you online.
When you are ready to get started and launch your personal training business, Ontario Business Central can help you register or incorporate. We can assist with small business registrations in any of these Provinces:
If you're interested in Incorporating, you can do so through the links below:
BRITISH COLUMBIA INCORPORATION
Should you have any questions, please feel free to reach out to our staff for additional information and assistance.
inquiries@ontariobusinesscentral.ca
Toll-Free: 1-800-280-1913
Local: 1-416-599-9009
Fax: 1-866-294-4363
Office Hours: 9:00am – 5:00pm
Monday – Friday E.S.T.
Ontario Business Central Inc. is not a law firm and cannot provide a legal opinion or advice. This information is to assist you in understanding the requirements of registration within the chosen jurisdiction. It is always recommended, when you have legal or accounting questions that you speak to a qualified professional.