3 Simple Steps For Expanding Your Foreign Business into Ontario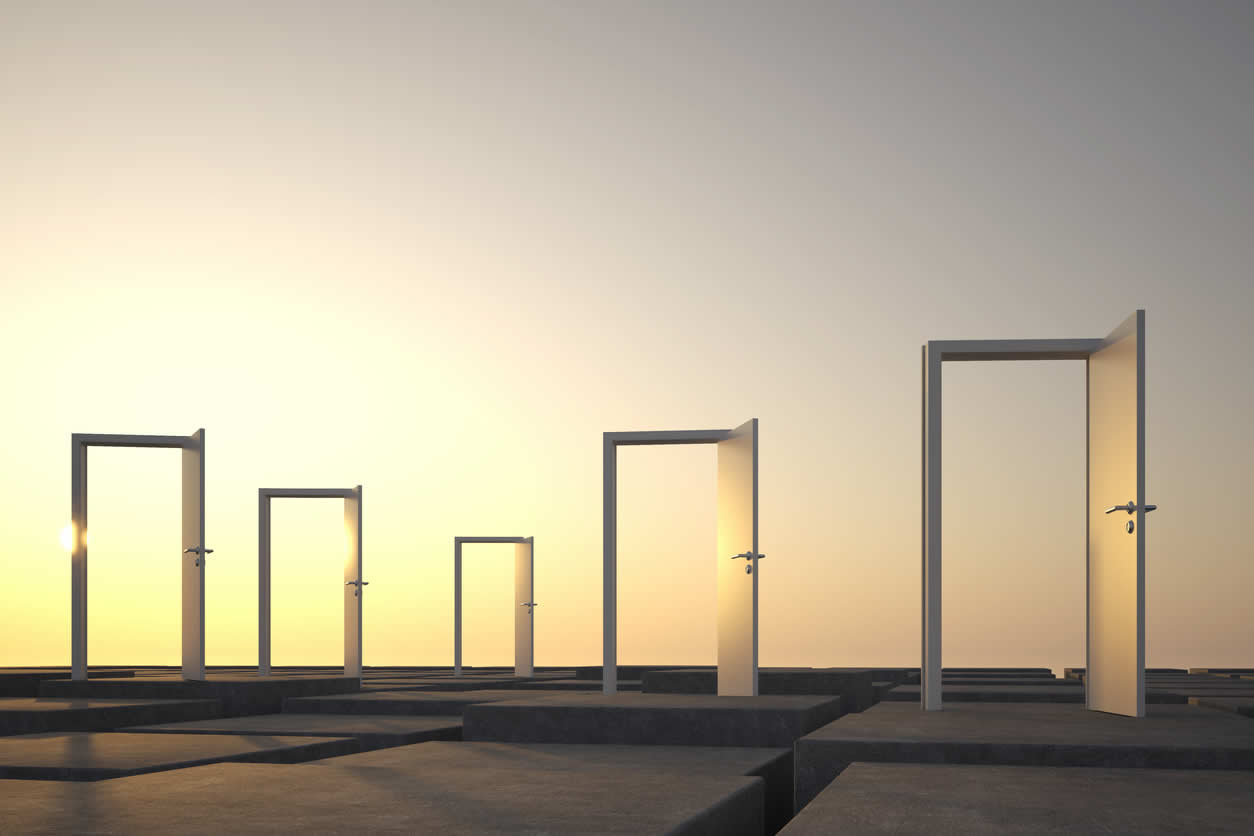 The Canadian economy continues to thrive, spurring businesses worldwide to expand into Canada. Regardless of the country of origin, businesses from everywhere around the globe are coming to Canada to become a part of the continually growing market.
If you have an existing Corporation, Limited Liability Company or Limited Liability Partnership and want to bring it into Ontario, it is actually easier than you may think. In just a few simple steps, you can expand into Canada by registering an Extra-Provincial licence for your foreign business . Whether you are living in Canada or remaining abroad, this can open up brand new opportunities for your business in a large and varied Canadian consumer market.
Depending on how the business is registered, it takes just a few steps to get this all done. Once completed, you can carry on business in Canada, open a Canadian bank account, and apply for any relevant tax accounts including an Import and Export licence and HST account for your Canadian tax filing. If you wish to bring your foreign business into Ontario, we are here to assist you step by step. If you wish to operate your business in a different Province or Territory, you would be required to register within that jurisdiction where your business will physically reside within Canada. This can be submitted manually by calling our office directly at 1-800-280-1913 or 1-416-599-9009 and speaking with one of our helpful agents.
If you currently have an existing corporation outside of Canada and wish to operate a branch to your business in Ontario, please review the processing details and links below.
Ontario Extra-Provincial Corporation Registration
Step 1 – Submitting Your Order
It takes just a few minutes to fill in the required information to complete your Extra-Provincial Corporation registration. The following information will be required:
Business Name
Home Jurisdiction
Head office address & mailing address
Business Address in the Province of Ontario
Agent for Service in the Province of Ontario
File an Initial Notice for the corporation after incorporation is complete
For foreign corporations, an Ontario NUANS Report would be required under the exact same corporate name as your existing corporation. The Ontario NUANS report is a 6 page report providing similarly named businesses, corporations and trademarks to your business being within Ontario. The NUANS report is part of the service we provide with submission. A Certificate of Status from the home jurisdiction of your corporation is required. The Certificate of Status should be available from the same governing body where you initially incorporated. If the Certificate is not in English, the Province of Ontario may request that it be translated or notarized.
What is an Agent for Service?
It is not required that you, yourself, are located in Ontario in order to register your foreign corporation Extra-Provincially. If you are located outside of the Province or outside of Canada, you can appoint an Agent for Service located within the Province. This can be either an individual or a corporation, acting as a contact for your foreign corporation.
There are no residency requirements for an Agent for Service. So, if the owner or director of the corporation resides in Ontario, he or she can be listed as the Agent for Service, even if they are not a Canadian Citizen.
The requirements for an Agent for Service are:
Individual who is 18+ years old or a corporation
Located in Ontario
Will be available and accept correspondence for the foreign corporation
If the Agent for Service is an individual, it is not a requirement that the individual be a Canadian Citizen.
Step 2 – Printing, Signing and Mailing Your Documents
After submitting your order and required documentation, Ontario Business Central will prepare your Extra Provincial Incorporation documents for your review. Once these documents are approved, they will be sent by email, along with instructions to print, sign and mail two copies to our filing office in Toronto. The Ministry requires that these documents be sent in as originals, signatures must be original and cannot be scanned or emailed.
After our filing office receives your signed original documents, these will be submitted to the Ministry of Consumer and Business Services for approval. The approval from the Ministry can take up to 10 business days to complete.
What is an Initial Notice?
The Initial Notice is a subsequent filing due within 60 days after incorporation. This document confirms the details of the corporate and mailing address and requires the listing of officer positions within the corporation such as President, Secretary and Treasurer. If after the Initial Notice filing, there are subsequent changes to the corporation, a Form 2 or Notice of Change is required.
Foreign corporations can use the link below to submit an Extra-Provincial registration order directly online:
Include the Corporate Seal
The Province of Ontario requires that a corporate seal be affixed to both copies of your documents, only when the home jurisdiction of the corporation requires that corporations have a seal. Extra Provincial Incorporation documents can be embossed by corporate seal as part of the preparation of the documents. If you have a corporate seal available from the home jurisdiction, you may simply emboss the documents when you are signing. If this is not required by the home jurisdiction, it can simply be indicated when submitting the application.
Step 3 – Receiving Your Completed Extra-Provincial Registration
Once these documents are approved by the Ministry, we will send an electronic copy by email. For Extra-Provincial corporations, we will send the original signed documents back to you by mail, for your records.
Does the Extra Provincial Licence registration need to be renewed?
An Extra-Provincial licence for a corporation has no expiry date, therefore, it is continual and does not require renewal. If changes such as an address change are required over time, a Form 2 Notice of Change is required and available through our office. This filing can take 25 business days to complete.
Changes that can be done through filing a Form 2 Notice of Change include:
Updating head office address
Updating Ontario address
Changing Agent for Service
Updating Agent for Service address
Foreign LLCs AND LLPs into Ontario
Foreign LLCs and LLPs can be submitted manually by calling our office directly at 1-800-280-1913 or 1-416-599-9009 and speaking with one of our helpful agents.
Any changes that are required for an Extra-Provincial LLC or LLP can be done through an amendment, and this filing can be completed on a same-day basis.
Changes that can be done through filing a Form 6 Amendment include:
Updating mailing address
Updating Ontario address
Changing business activity
This registration can also be cancelled or renewed through this same form. An Extra-Provincial LLC or LLP is valid for 5 years. After this time, a renewal can be submitted if you wish to keep the registration active. The renewal process is the same as the original registration process and will require the same information.
Can a Non-Resident start a business in Canada?
There are several options for registering a business if an individual is not a Canadian Citizen. Registering an Extra-Provincial foreign business is one of these options. This makes it easier for individuals to bring into Canada their existing foreign corporation, without the restriction of having to be a Canadian Citizen or Permanent Resident. But, there are other options to register businesses if you are living in Canada but are a Non-Resident.
What are the advantages to expand your business into Canada?
There are a number of benefits that Canadian companies are able to take advantage of.
Registering your Extra-Provincial foreign company in Canada opens the door for you to also benefit from these advantages, including:
Access to money and finance options from Canadian financial institutions
International expansion, growing your worldwide presence
Ability to more easily sell product in Canada
Duties and taxes based on Canadian business regulations
The Canadian economy continues to grow and remain strong, as new trade agreement policies have made it easier and more attractive to enter the Canadian market. For these reasons, many foreign business corporations are enticed into entering Canada. When you are ready to expand into Canada, Ontario Business Central has over 25 years of experience for both domestic and foreign corporations to assist in any corporate business requirements.
We would be honoured to assist you in bringing your existing corporation into the Canadian marketplace for continued benefits to you and your corporation.
When you are ready to start your business venture in Canada, we will be happy to help!
inquiries@ontariobusinesscentral.ca
Toll-Free: 1-800-280-1913
Local: 1-416-599-9009
Fax: 1-866-294-4363
Office Hours: 9:00am – 5:00pm
Monday – Friday E.S.T.
Ontario Business Central Inc. is not a law firm and cannot provide a legal opinion or advice. This information is to assist you in understanding the requirements of registration within the chosen jurisdiction. It is always recommended, when you have legal or accounting questions that you speak to a qualified professional.