How to find out who owns a business?
When a business is either registered or incorporated anywhere in Canada, a public databank is maintained within each Province across Canada with specific details for each business including who owns the business, correct legal name of business, business address, and at times the business activity. If a business begins as a federally incorporated company, the Federal government maintains a databank specific to this jurisdiction but under any other circumstance, the Province where the business operates within will have a copy of the business within their system.
In most jurisdictions, there is a fee associated with searching an existing business. If you're looking to take legal action against a business, it is recommended that you complete a search on the business name to ensure you have the correct business name and legal address of the business. The search will also display who owns the business whether it's a Sole Proprietorship, Partnership, General Partnership or Incorporation.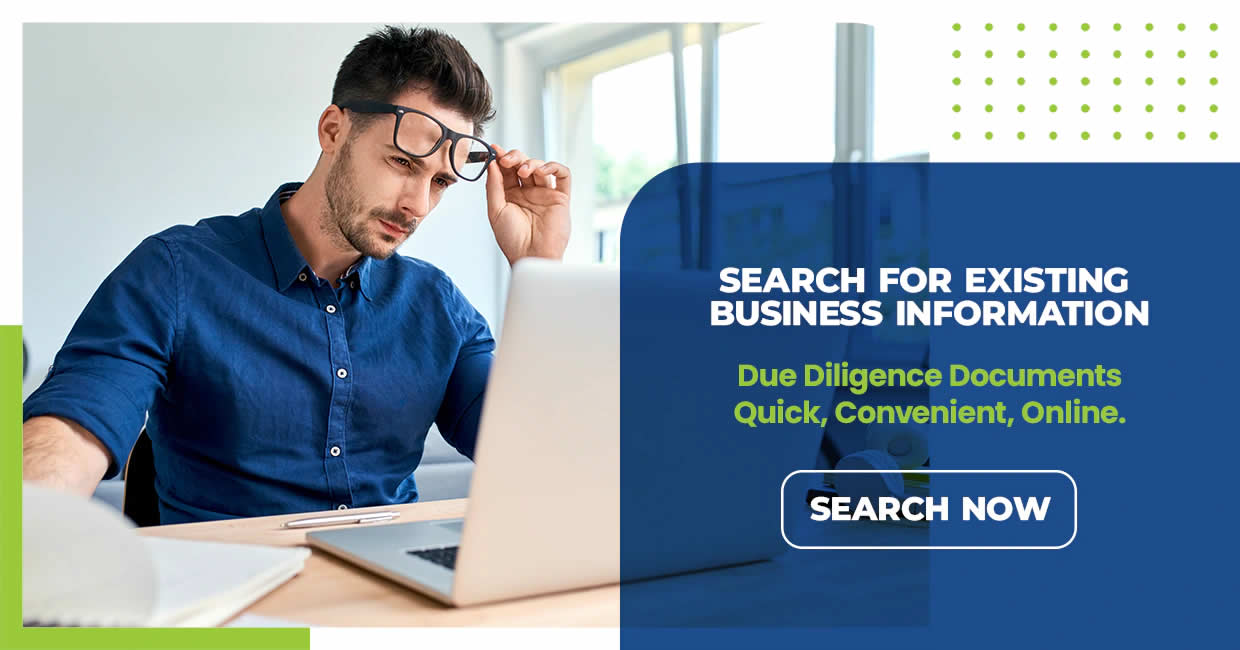 How do I search an individual and the businesses they own?
We are often asked to search an individual within a jurisdiction to see what business or businesses the individual owns. Unfortunately, none of the Provincial databanks holds the records of the businesses by cross referencing who owns them. You CANNOT SEARCH AN INDIVIDUAL to gain what businesses they own. If you have a good idea of the business name, we are able to search the words within the business name and see what appears for the business name results and search from there by business name, it also assists if you have information on where the business is located by city or town.
If you are not sure of a business name that an individual may own, we have a few alternatives to try and connect the dots between the business and the individual or individuals who own the business. One point of access is to complete a PPSA search on the individual. This search provides details of consumer loans that the individual has registered such as a vehicle, inventory, consumer goods etc. Often, if a person has a business, they will put the loan under their personal and business name. Another option is to search the litigation records in the courthouse where the individual resides to see if there are any litigation actions the person is involved in. If the business operating is a Sole Proprietorship, Partnership, or General Partnership, typically the individual and the business name will be listed as either plaintiff or defendant.
These options are considered to be options that may produce some connection between a business and an individual however this is only when the individual has either registered a loan connecting themselves personally to a business or if litigation exists. We have completed these searches for people attempting to find a connection to a business without any pertinent result. It is important to understand that more often than not, there is no record or connection to the individual and the business they may own.
If you know the name of the business, the search request is very simple and can be ordered as a corporate search or corporate profile report. If you are in the position of not being sure of the business name, we can search the alternatives as suggested with a PPSA or litigation search.
Ontario Business Central has been assisting people to search existing businesses since 1992. If you need help and have limited information, please feel free to give our office a call and discuss what information is known and we can assist you to attempt to find the individual operator.
If you wish, you can simply order the corporate profile report and/or a PPSA search through all of Canada. We also offer the availability to complete litigation searches throughout all of Ontario.
Here is the link to request any of these 3 items:
If you would like further information, please feel free to reach out to any of our staff who are always here to assist in searches.
inquiries@ontariobusinesscentral.ca
Toll-Free: 1-800-280-1913
Local: 1-416-599-9009
Fax: 1-866-294-4363
Office Hours: 9:00am – 5:00pm
Monday – Friday E.S.T.
Ontario Business Central Inc. is not a law firm and cannot provide a legal opinion or advice. This information is to assist you in understanding the requirements of registration within the chosen jurisdiction. It is always recommended, when you have legal or accounting questions that you speak to a qualified professional.