Incorporate a Chiropodist/Podiatrist Professional Corporation in Ontario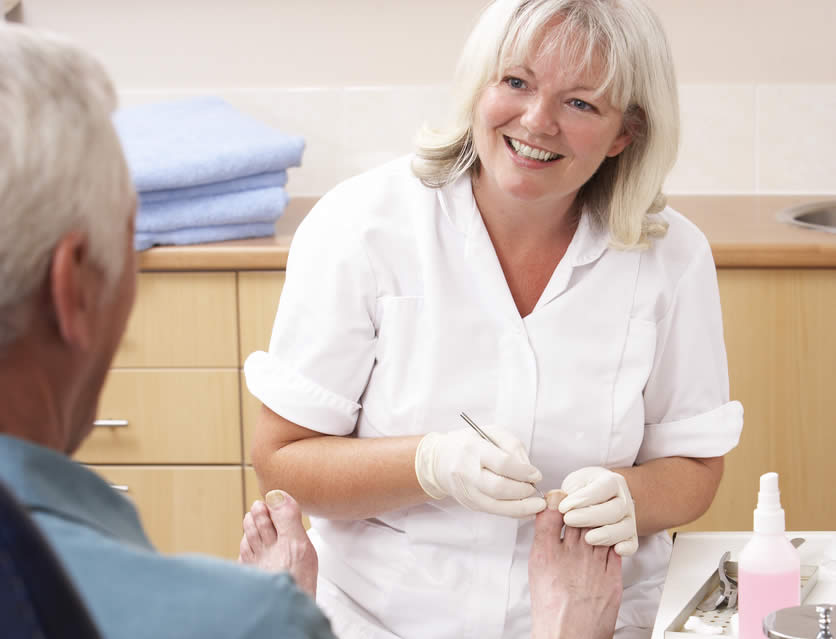 Why Incorporation?
If you are currently registered as a Sole Proprietorship or a General Partnership in Ontario to facilitate the operation of your professional practice, it may be time to look at incorporating your business for the vast opportunities incorporation has to offer.
Sole Proprietorship Considerations
A Sole Proprietorship may be able to transfer any and all of the assets of the current proprietorship to the corporation and allow for tax deferment to the corporation. It is recommended to speak to an accounting professional to determine your exact circumstance.
General Partnership
If your current business has partners, the access to switch the business into a corporation should also be possible however there may be additional complications considering the different requirements and needs of each owner. It is recommended to speak to an accounting professional to determine your specific circumstance.
In 2000, the Provincial government enabled the ability for those who hold professional licences in Ontario to incorporate under Bill 152. This enabled many of the same benefits available to regular business corporations in Ontario to professionals in Ontario including significant tax benefits, tax deferral, income splitting and limited personal liability from corporate liabilities for the shareholders of the organization. This is specific to protection from creditors, for financing equipment or office expenses but it does not protect the individual from liability if sued for items such as malpractice.
Who can own a professional corporation?
Professional incorporations are designated to shareholders who are professional licensed under many governing bodies including the Law Society of Ontario, Certified General Accountants Association of Ontario, Regulated Health Professional Act, Social Work and Social Service Work Act and the Veterinarians Act.
How difficult is the incorporation process?
The Professional Corporation specifically is available to professional individuals who wish to incorporate their practice. Any other business activities are not available to be carried on under this designation. This format is solely available for you to operate your practice in Ontario.
The Professional Incorporation does include the involvement of your governing body to complete the incorporation process.
You must obtain the following:
A Certificate of Authorization as part of the incorporation process
NUANS name search for Ontario with a business name that provides a surname of at least one shareholder of the corporation and must have the legal ending of "Professional Incorporation" or "Société professionnelle".
The corporation may not be a numbered corporation.
Prepared Articles of Incorporation with restrictions to business activity of the business exclusively to your practice.
All directors and officers of the corporation must be members of the profession.
Certificate of Authorization
Each Professional Corporation registered under The College of Chiropodists of Ontario must obtain a Certificate of Authorization in order to Incorporate.
In addition to obtaining this certificate, each professional corporation must abide by certain requirements as outlined by the College, in order to obtain and maintain their Certificate of Authorization.
Requirements for Professional Corporations:
All shareholders must be members of the same profession, holding certifications issued by the College
Any directors or officers listed on file for the corporation must also be shareholders of that corporation
The Professional Corporation cannot carry on any business other than what is governed by the College, and must be outlined as such within their Articles of Incorporation
Naming Regulations for a Professional Corporation
Each Professional Corporation is required to follow specific naming regulations in order to gain approval from their respective College. For Chiropodists and Podiatrists, the College outlines that the name of their Professional Corporation must include:
The words "Professional Corporation" or "Société professionnelle" in one continuous phase
The surname of at least one shareholder of that corporation. It would also be acceptable to include the given name, initials or a combination of the shareholder(s) the specific health profession practiced by the shareholders, in this case, Chiropodist or Podiatrist would be indicated
As an example, an acceptable name of a corporation would be as follows:
Virginia K. Ellis Chiropody Professional Corporation
and would be structured as follows:
Shareholder(s) First and Last Name Chiropody Professional Corporation
Applying for a Certificate of Authorization
All professional chiropodists and podiatrists looking to register their professional corporation in Ontario must submit an application to receive their Certificate of Authorization from The College of Chiropodists of Ontario. There may be additional information and documentation required by the College in order to approve and complete this registration. The Guide to an Application for a Certificate of Authorization for Health Profession Corporations will provide more guidance with regards to what information would be required, as well as any fees that would be involved in the application process.
Incorporating as a Professional Corporation
After establishing what is required by the College, you can then begin the process of incorporating your Professional Corporation with the help of Ontario Business Central. We can help with completing your Professional Corporation on a same day basis.
When you register your Professional Corporations with Ontario Business Central, we automatically send you a 'draft' copy of your Articles of Incorporation for your review, prior to submitting the registration to the Province of Ontario. This extra step, included in the services we provide, helps ensure that you have a chance to look over your documents first, make any changes necessary and even provide this 'draft' to your governing body for their review.
Renewing Your Certificate of Authorization
Each year following the incorporation of your Professional Incorporation, a Certificate of Authorization is required to be renewed on or before September 30th. A renewal application must be submitted, along with the required annual renewal fee.
Before incorporating your Chiropodist or Podiatrist Professional Corporation, it's recommended to get in touch with the governing College to find out what is required in order to gain approval from the College for your Certificate of Authorization.
Then, when you are ready to complete your Professional Corporation registration, Ontario Business Central can assist you through the process.
If you need more details about what's involved in incorporating your professional Chiropody or Podiatry incorporation, you can contact The College of Chiropodists of Ontario at 1-877-232-7653 or through their website.
How long will it take to Incorporate a Professional Ontario Incorporation?
A typical professional incorporation takes 24 hours to complete. This includes the preliminary NUANS, NUANS report, preparation of articles, email of draft incorporation, processing with the Province of Ontario to completion of the Articles.
How can Ontario Business Central assist me to incorporate?
We have assisted hundreds of professionals in Ontario to complete the Professional Incorporation in Ontario. We assist to integrate the incorporation process with your governing body to ensure all requirements are met and approved prior to the completion of the incorporation. Once you have gained the Certificate of Authorization for the business name, we prepare the Articles of Incorporation in "draft". This allows you to forward the prepared articles to your governing body for review and acceptance prior to the documents being filed with the Provincial government. This ensures the incorporation is fully compliant before completion.
Start Your Professional Incorporation
Should you have any questions about incorporating your Professional Corporation, please feel free to reach out to our staff for additional information and assistance.
inquiries@ontariobusinesscentral.ca
Toll-Free: 1-800-280-1913
Local: 1-416-599-9009
Fax: 1-866-294-4363
Office Hours: 9:00am – 5:00pm
Monday – Friday E.S.T.
Ontario Business Central Inc. is not a law firm and cannot provide a legal opinion or advice. This information is to assist you in understanding the requirements of registration within the chosen jurisdiction. It is always recommended, when you have legal or accounting questions that you speak to a qualified professional.