Ontario Business Central has been assisting individuals to register their business for over 20 years. From speaking with the consumers, we have compiled commonly asked questions about how to register and what the process entails. We offer this information to help you register.
It is a quick and easy process that allows you to operate a business, open a bank account, use name for marketing (storefront, business cards…). You are allowed to use the name as it is registered. This type of business registration does NOT have name protection. Since the MBL does not have name protection we recommend pre-searching the name in the Nuans databank (a service we offer), to ensure you are not infringing on a Corporation or Trademark that has name protection.
Under the Ontario Business Names Act, you must register your business name if operating under any other name but your first and last name, (ex: Roger's Designs). Even in the event of using your personal name for the business, people will register their personal name for the business to gain access to wholesale pricing or discounts from suppliers.(ex: Roger Smith)
A Master Business Licence is a registration that is valid for 5 years. Before the end of the 5 year term, you are required to renew your licence.
Often clients refer to the Master Business Licence as different names. Noted below are some of the commonly used terminologies:
Business Registration
Small Business
Sole Proprietorship
General Partnership
MBL
Tradename
Operating as name
Division of name
What is required to register your Master Business Licence?
Type of registration (Sole proprietorship, General partnership or Tradename)
Name of the business
Business Activity
Business and Mailing address (Home address can be used. PO BOX can only be used for mailing address. Business address must have a physical location)
Legal name of owner(s) and address(es)
Tradenames also require the following
Name of Corporation
Ontario Corporate Number
Home Jurisdiction of the Corporation
Why register a Master Business Licence?
Quick turnaround time
Simple registration
File with personal taxes
Inexpensive to set up
Who do we see registering Master Business Licences?
Individuals who are not concerned about name protection of business name.
Individuals who are not concerned about personal liability risk.
Business revenues typically of lower income (under 80K)
Looking to operate different businesses from their corporate name.
Things to think about after registering?
HST registration
WSIB
Import/Export
Insurance
Marketing
Opening Bank Account
Town/Municipal Licensing (ex: Vendor Permit)
How long does it take to be registered?
Registering a new Master Business Licence is available Monday-Friday (excluding holidays) on a same day basis if ordered before 3pm. Should the order be submitted after this timeframe, it will be processed next business morning.
Renewal of a current Master Business Licence typically takes 3-5 business days. We process the day it is submitted, however the registration goes through a clearing house for renewal approval. Once received, we email the document to you.
Should you wish to, Ontario business Central offers the ability to register your Business as a Master Business Licence.
Get Your Master Business Licence
**OUR INFORMATION IS SIMPLY A GUIDE TO ASSIST YOU. WE ARE NOT A LAWFIRM NOR ACCOUNTING FIRM. YOU MAY WANT TO SPEAK TO A PROFESSIONAL BEFORE PROCEEDING TO REGISTER YOUR BUSINESS.**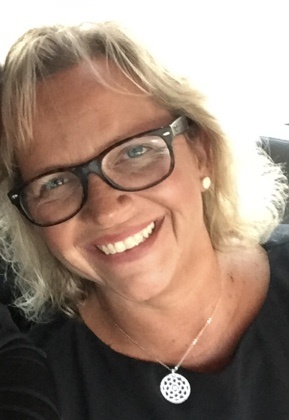 Laura Harvey is an entrepreneur herself as the owner of Ontario Business Central Inc. Her passion has always been about supporting the entrepreneurial spirit and advancement within Canada.
Laura authors in-depth blogs for Ontario Business Central assisting entrepreneurs and business owners to start, manage and grow their businesses. She has almost 30 years of expertise as a corporate specialist and 25 years of being an entrepreneur. Laura has the unique position of supporting a community that she also belongs to. She walks the walk right along with you.
You can find Laura on Linkedin and Twitter.
https://twitter.com/OntarioBC
https://www.linkedin.com/in/laura-harvey-362b2740/