How To Incorporate in Ontario online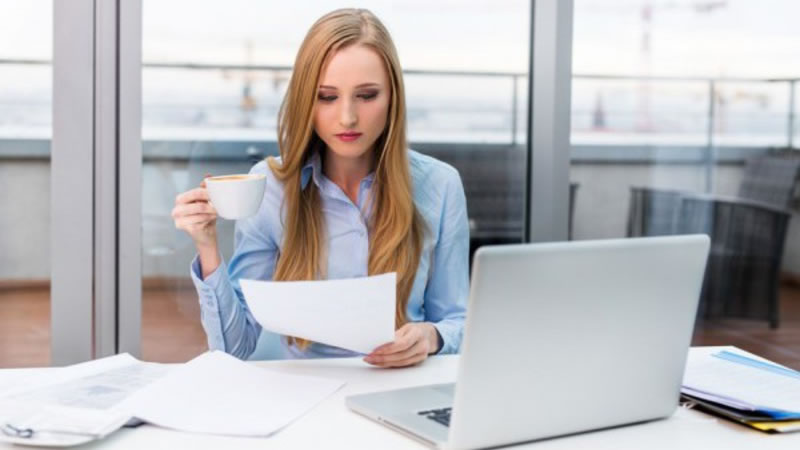 It has never been easier or faster to incorporate your business in Ontario online. You can be anywhere in the world and create a new incorporation within minutes.
What documents do I need to complete the incorporation?
When processing the online submission for Incorporation, you are not required to provide any proof of who you are, citizenship or address. It is important to check your photo ID such as a Driver's Licence or Passport and provide the director name/s as listed on your photo ID. Once the incorporation is completed, the bank you choose will want to see photo ID matching the name of the individual/s registering the incorporation.
Do I need an Ontario Address?
The individuals are not required to live within the Province of Ontario or have an Ontario address to incorporate within this jurisdiction however the business is required to have an Ontario address.
What if I am not a Canadian citizen or Permanent Resident?
When incorporating in Ontario, 25% of the directors are required to be either Canadian citizens or Permanent Residents. If you are not a Canadian citizen or Permanent resident, there is the availability to incorporate in another jurisdiction or if you have an incorporated company within another jurisdiction to bring this corporation into Ontario. You would only need someone within the Province to be an agent for service.
What information is required to Incorporate in Ontario?
Name of corporation (or confirmation if numbered company)
Corporate business address (must be within the Province of Ontario)
Legal name of director/s
Address for directors (address is not required to be within Ontario)
Citizenship of director/s
Share structure (options available on our website)
Minimum and maximum number of directors (options available on our website)
Legal ending to your corporate name such as: Inc. Ltd. or Corp.
NUANS report if you are naming your corporation and not completing a numbered corporation
What is a NUANS report and why is it mandatory?
This is one of the most common questions we have when clients contact us regarding incorporating their business. First, let me assist you to pronounce the word NUANS, it's pronounced newons. When incorporating a business name, the Province of Ontario requires a NUANS report to accompany the incorporation documents.
The NUANS report provides a listing of similar business names whether they are Sole Proprietorships, General Partnerships or Trade Names under other existing corporations and any incorporated businesses or trademarks to the business name you wish to incorporate.
The NUANS report has to be exclusively an Ontario biased NUANS report and not a different jurisdiction report such as federal NUANS. It is highly recommended that you complete what is called a preliminary search as part of the NUANS request. This allows your business name to be searched at a much cheaper price to see if the proposed name looks available before ordering the actual NUANS report or Name Search.
Can I provide details for incorporation from my smartphone or tablet?
Yes, our website is fully integrated so you can complete the incorporation with us however you would like; by Smartphone, tablet or desktop.
How long does it take to complete the application?
It usually takes 3 to 5 minutes to provide the details for incorporation and if support is required, we are available Monday through Friday 9AM to 5:30PM, by telephone, through chat or by email.
How long until I receive the incorporation?
The incorporation is completed on a same day basis Monday through Friday including orders received prior to 3PM daily. If you order after 3PM, the incorporation will take place the following business morning.
What does it cost to Incorporate in Ontario?
The government fee with the Province to Incorporate is $300.00 electronically and $360 manually. Our fees start with an additional $49.99 plus additional fees depending on what options you choose.
What options are available as part of the Incorporation?
There are a few options available to you as part of the incorporation process and in many cases, it's easier to include them as part of your incorporation package than to complete after.
The Initial Notice
Once the incorporation has been completed, there is one mandatory filing requirement due within 60 days of incorporating and that is the Initial Notice. This notice provides the officer positions usually for the directors of the corporation. They may include officer positions such as President, Secretary and Treasurer most commonly. When completing the online order process with us, you may include the Initial Notice option and have us file the documentation with the Province within the 60 day requirement. Alternatively you may also file at a later point, as long as filed within the 60 day requirement.
Incorporation package – Corporate Supplies
The corporate supplies include the minute book which is a legal binder that includes corporate tabs such as a listing of the directors, officers, and shareholders of your corporation. It also includes the share certificates, minute book paper for meetings you will have for the corporation. This simply helps you to keep your corporation organized and is mandatory in the Province of Ontario. A corporate seal which is an embosser for your incorporated business, is also an option with the corporate supplies packages.
Trade Name
One of the great benefits to incorporating a business is the option to add a secondary business name under your new incorporated business. If you wish to advertise your business name without the corporate legal ending or if you wish to promote a different specific services or products for your corporate named business, you can opt to add the secondary business name to accommodate this. You can also complete a secondary business name or trade name at any point in your business.
Tax Accounts
You have the option to have us complete your tax accounts set up if applicable. These include HST, Payroll and Import and Export licensing. Setting up the tax accounts during the incorporation process with us takes away the stress of completing this on your own after incorporation but is not mandatory.
Do you need a lawyer to Incorporate in Ontario?
No, it is not mandatory that you use a lawyer to complete your incorporation. If you choose to do the incorporation yourself or with the assistance of an online service provider such as ourselves, there is not any legal opinion or advice available to you. Most individuals have a simple incorporation where there may be one or two individuals involved in the corporation and for most individuals the process of incorporation under this circumstance is a straightforward process. On the other hand if you have a more complex incorporation with many individuals and perhaps a number of different classes of shares, you may wish to speak to a lawyer and gain the expertise of a legal opinion and assistance. When hiring a lawyer, the fees typically are $1500.00 to $2000.00
Can I incorporate myself?
Yes, there are two options available to you. If you to incorporate directly with the Province of Ontario, you would need to complete the manual Articles of Incorporation forms in duplicate and either submit by mail or in person to the Province directly. If you wish to incorporate electronically, the Province does not have a direct online format available to you and you would need to have the articles incorporated electronically with a company such as ourselves.
How does the completing incorporation come back to me?
As the file is being processed, we will email you step by step as we process your order so you will always know where in the processing your file is.
The incorporation including the certificate of incorporation is completed in a PDF file and emailed to the email address provided during your incorporation submission to us.
Complete Articles of Incorporation for a new business in Ontario
Ontario Business Central Inc. has been assisting individuals who wish to incorporate their businesses since 1992. So far, we have helped more than 170,000 customers and we are here to assist you with any questions you may have.
Should you have any questions, please feel free to reach out to our staff for additional information and assistance.
inquiries@ontariobusinesscentral.ca
Toll-Free: 1-800-280-1913
Local: 1-416-599-9009
Fax: 1-866-294-4363
Office Hours: 9:00am – 5:00pm
Monday – Friday E.S.T.
Ontario Business Central Inc. is not a law firm and cannot provide a legal opinion or advice. This information is to assist you in understanding the requirements of registration within the chosen jurisdiction. It is always recommended, when you have legal or accounting questions that you speak to a qualified professional.