Ontario Business Central's Role as a Trusted Portal Partner For the Ontario Government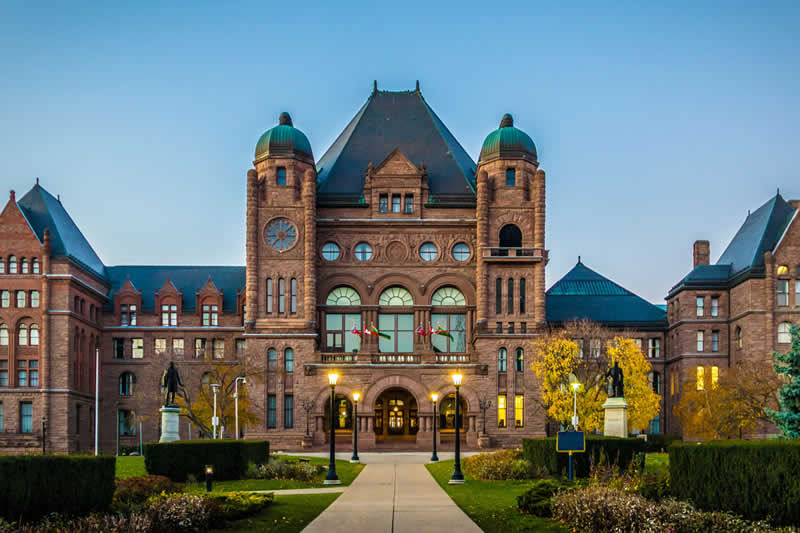 Ontario Business Central is honoured to be a trusted portal partner of the Ontario government. We have worked with the province of Ontario over the last 30 years from the days of standing in long lines, faxing, copying microfiche to today's advancements in the new Ontario Business Registry (OBR) system. The Ontario Business Registry system was originally introduced in October 2021 by replacing the ONBIZ system which had been in place for over twenty years.
Ontario Business Central was asked to be part of the beta testing for the OBR partner portal where we provided recommendations for improvements over the year prior to the full release of the partnership portal for other portal partners. The partner portal access is restricted to those who have gained approval with the Ministry of Consumer and Business Services (MCBS) to allow intermediary direct access to the system with recorded transactions.
We have a unique position in the industry as an online corporate search house where our clients' demands range from law firms, accounting firms, to the business community with both new and seasoned entrepreneurs. Considering our standpoint, the partner portal necessitated flexibility to accommodate a large clientele with diverse needs, offering a comprehensive platform that enables us to efficiently onboard and manage our clients. Our collaboration is aimed at enhancing the accessibility and efficiency of government services for businesses and individuals alike. We are excited to highlight the numerous benefits of partnering with Ontario Business Central and how we offer a more seamless and user-friendly experience for our valued customers.
Ontario Business Central: Your Trusted Portal Partner
At Ontario Business Central, we have built a reputation as a leading provider of business registration, incorporation, both changes and cancellations of businesses along with searching any business across both Canada and the United States. Our partnership with the Ontario government allows us to serve as a vital intermediary, simplifying the process of accessing government services for our customers.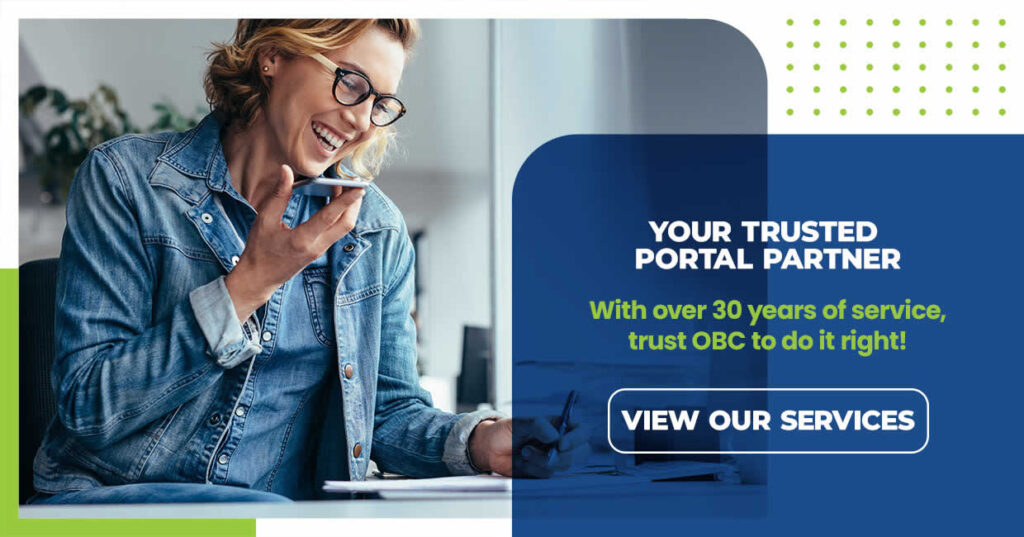 What Are the Advantages of Using Ontario Business Central?
Simplified Access to Government Services: We act as a bridge between our businesses and the government, offering a streamlined approach to accessing government services. Our platform simplifies complex procedures, reduces bureaucratic red tape, and saves valuable time.
Expert Guidance and Support: Our team of professionals boasts an in-depth understanding of government processes. We offer expert guidance and support, ensuring our customers complete their tasks accurately and efficiently. We provide multiple gateways for communication including phone, email and chat portals.
Efficiency and Time Savings: Our partnership significantly reduces the time and effort required for tasks such as business registration and incorporation. Customers can skip lengthy queues and cumbersome paperwork, allowing focus on core activities.
User-Friendly Online Platform: Our online platform is designed with our customers in mind. Our website is user-friendly, accessible on both desktop and mobile devices, and optimized for smooth navigation.
Centralized Information Hub: We serve as a central information hub, providing customers with access to the latest government regulations, forms, and updates. We provide access to tax account setups, domain and NUANS search and registrations to enhance the easy flow of business startups. Our commitment to keeping information up-to-date ensures our customers remain compliant with government requirements.
Cost-Effective Solutions: We understand the importance of cost-effectiveness. Our services are competitively priced, offering customers substantial savings compared to other methods of accessing government services.
Transparency and Accountability: We are dedicated to maintaining high standards of transparency and accountability. Our customers can trust that their interactions with Ontario Business Central will be conducted with professionalism and ethics at the forefront.
Security and Protection: Ensuring the security and protection of consumer information is a top priority for us. We adhere to strict PCI compliance standards, which means we follow the Payment Card Industry Data Security Standard to safeguard sensitive payment card data. Our systems are equipped with robust virus software to defend against malware and other threats. Rest assured, your personal and financial data is treated with the utmost care and security, providing you with peace of mind when using our services.
Full Host of Services: We assist those who wish to register or incorporate a business throughout most of Canada and we also offer auxiliary services such as address change, ownership or director updates, notices of change, annual returns, cancellation and dissolution filings along with complete corporate search and due diligence searches.
Tracking and Maintaining Records: Ontario Business Central maintains the required timeframe for updates to your corporate record. As an example, if you file an Annual Return with us, we will keep track of the date you require next year's submission to ensure you remain in compliance. The same thing can be said for renewals of business registrations whether Sole Proprietorships, General Partnerships or Trade Names. We also provide the 60 day notices if the Initial Notice has not been completed.
This allows you as the client to sit back and not only have us complete the first filing for you but it also is one less thing you need to keep track of when additional items are required in future.
Our Commitment to You
Ontario Business Central takes great pride in its role as a portal partner for the Ontario government. Our mission has always been to provide an ease of use portal to people looking to complete business transactions with helpful support when needed.
The business services we offer online to assist you in any business filing requirements are as follows:
Register a Business or Incorporate in these jurisdictions:
Ontario
Alberta
British Columbia
Manitoba
Corporate Services Specific to Ontario
Other Corporate Services by Ontario Business Central
inquiries@ontariobusinesscentral.ca
Toll-Free: 1-800-280-1913
Local: 1-416-599-9009
Fax: 1-866-294-4363
Office Hours: 9:00am – 5:00pm
Monday – Friday E.S.T.
Ontario Business Central Inc. is not a law firm and cannot provide a legal opinion or advice. This information is to assist you in understanding the requirements of registration within the chosen jurisdiction. It is always recommended, when you have legal or accounting questions, that you speak to a qualified professional.